AN ETHICAL AND RESPONSIBLE PRODUCTION
In line with the foundations of slow fashion, Maison Jeanne is committed to ethical and responsible production. We offer small collections composed of sustainable and qualitative products. We tell you more...
Local production in Portugal
We design our collections in France, then, the manufacturing of 100% of our products (including packaging) is made in Portugal between Lisbon and Porto, less than 300 kms from our headquarters based in Lisbon.
Our intention is to value the Portuguese know-how in textile manufacturing, to support the local community, to avoid container transport and to ensure quality and traceability from one end to the other of the production chain.
Our workshops are small family structures that we know and visit regularly, with whom we maintain a relationship of proximity and trust. The working conditions are very good and the place of the human being is fully respected.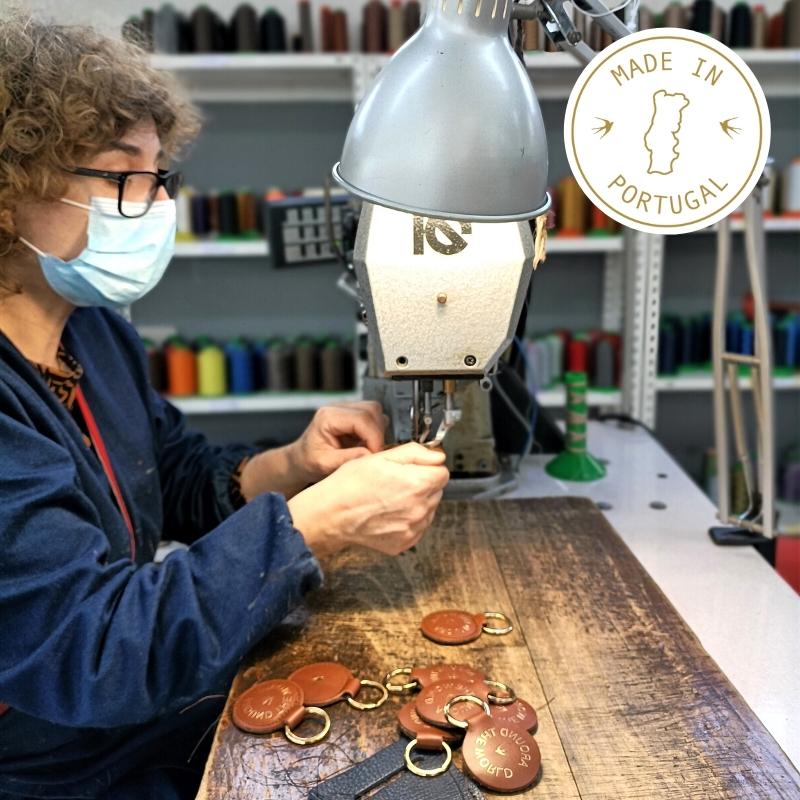 Natural or upcycled materials
We use 3 types of materials, all natural and of European origin: Cotton, unwashed linen and vegetable tanned leather. We select them with the greatest care so that they are respectful of nature and your health.
Cotton
For our cotton products, we use a 420gr/m3 cotton canvas, with an unbeatable resistance and durability. Its high quality allows you to keep your bags for many years!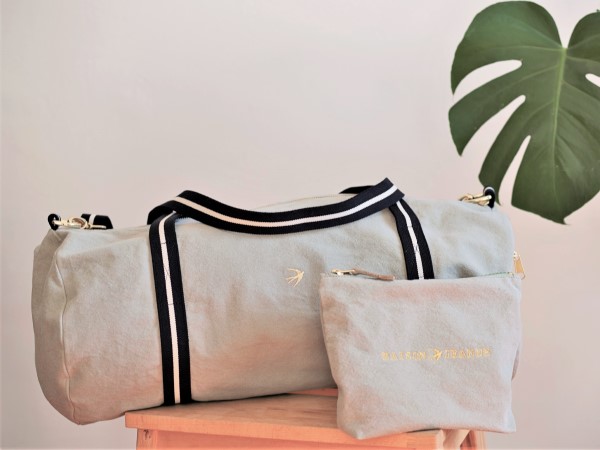 Vegetable Tanned Leather
All our leather goods are made from Italian leather and are vegetable tanned, meaning that no chemical or harmful products have been used in their manufacture.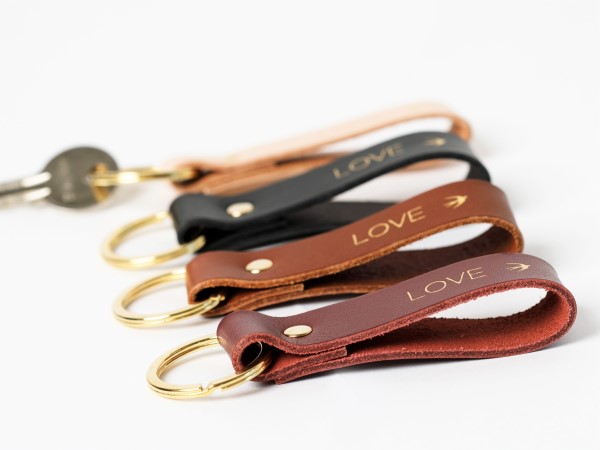 Linen
An ecological material par excellence, we chose unwashed linen, which requires no fertilizer, no irrigation and few pesticides, to dress our latest capsule collection.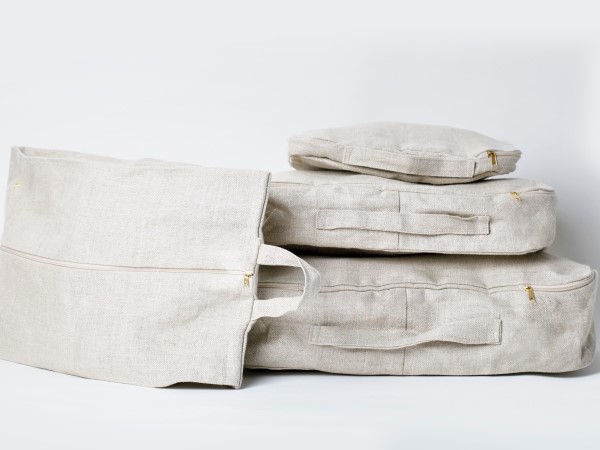 As soon as we can find fabrics or leathers in stock in our workshops, we recover them in order to do Upcycling. This allows us to revalue forgotten materials and give them a new life, as shown by our large upcycled cotton travel bag Jeanne XL.
Quality and Sustainability at the center of our concerns
At Maison Jeanne, we believe in "less is more" and this is reflected in our productions always made in just the right quantities, sometimes in limited editions, to be sure not to generate any unnecessary production.
We propose high quality products that will accompany and resist for many years to the travel and daily use of our customers. In a few words, a reasoned production for a reasonable consumption.
Here's a little extra tip: Our packaging is upcycled and made from reusable fabrics, and our Maison Jeanne cards and labels are made from recycled paper. Surprise, on the reverse side, write your personal information to use them as luggage tags when you travel!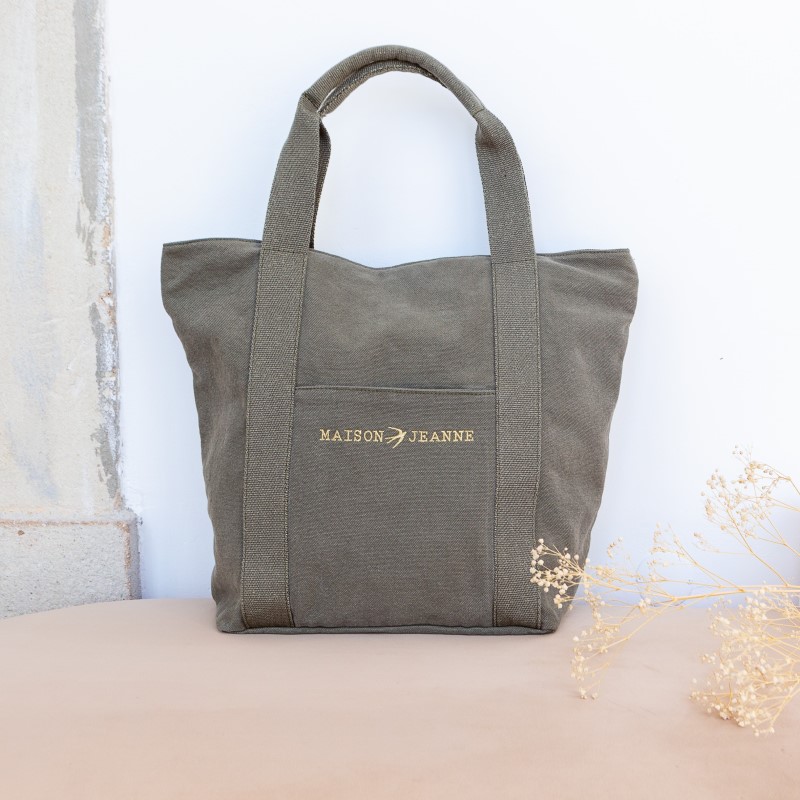 ROUND TRIP : offer a second trip to our luggage
We all have a lot of objects that are sleeping in our closets, why not give them a second life and at the same time make them available to people who need them?
Bring us old bags, suitcases, computer cases that you no longer use and receive a 10% discount coupon at Maison Jeanne. We collect them, sort them and give them to Dona Ajuda as part of her Re-vire-volta project, which puts forgotten objects back into circulation by repairing them and selling them in her solidarity store for the benefit of human aid associations.
For the moment, the ROUND TRIP box is only available at the Maison Jeanne showroom in Lisbon. Finally, we have also been supporting the Green Friday collective since its creation in 2018, donating 10% of our turnover of the day every last Friday of November to the Zero Waste France association, which supports local authorities and citizens in moving towards zero waste practices.