The Pre-Order
Products available for pre-order
Find below the products available for pre-order. Order them now and you will receive them on the delivery date indicated! Do not hesitate tocontact us if you have any questions, we would be happy to advise you.
Only a few days left to wait before receiving your items!
Handbag Camille
Estimated delivery >
Raspberry fanny Pack
Estimated delivery - 15/08/2022
Sonia Raspberry Toilet Bag
Estimated delivery :
Raspberry Madeleine Small Pouch
Estimated delivery
Raspberry Nat Pencil Case
Estimated delivery
Raspberry Marie small kit
Estimated delivery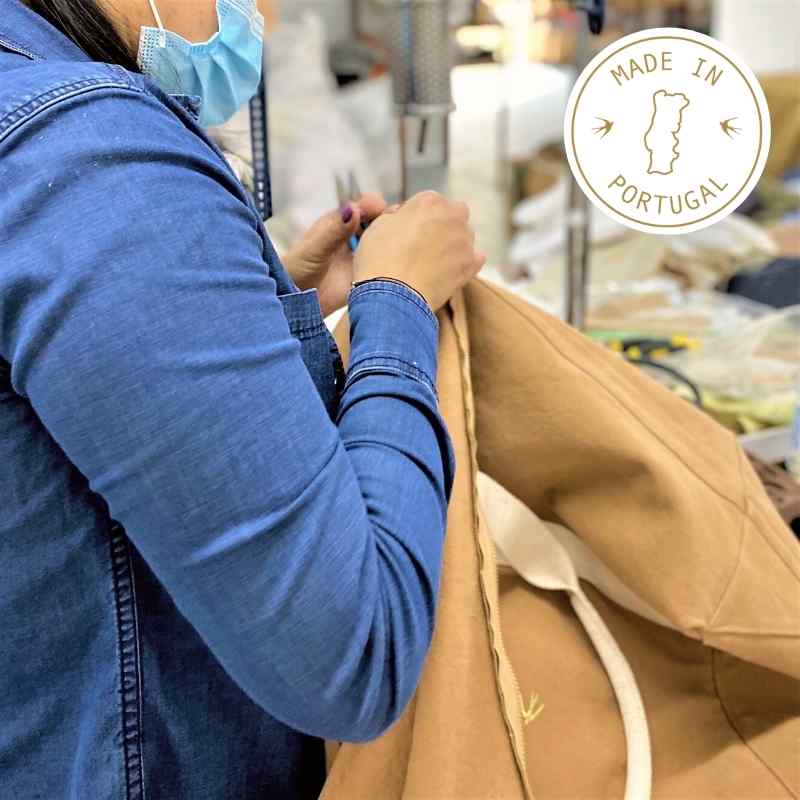 Pre-order : consuming less & better
With the rise of Fast Fashion, we now consume 60% more textiles, shoes and fashion accessories than we did 15 years ago and we keep these items in our wardrobes half as long, according to a study by McKinsey Sustainability...
It is high time to move to a fashion that advocates quality products, with a timeless style, that can be kept for many years, and that prove to be useful and used. Pre-ordering is an answer to this phenomenon. Pre-ordering is simply buying a product before it is produced. We forget about the astronomical quantities and we focus on the products that will find their real use in this world.
At Maison Jeanne, we have chosen to proceed with the pre-order for the new products, in order to estimate in the most accurate and informed way the quantities to be produced by our production workshops in Portugal.
Pre-ordering at Maison Jeanne
Did you know that? Behind each new product on pre-order, there is in fact a co-creation... with you! Yes, the first step in the creation of our new products is an exchange with our dear customers, face to face or on our social networks, in order to ask you about the new colors or the bags and fashion accessories that you might need.
Then we develop the prototypes hand in hand with our workshops and our super-testers. When it is ready, we offer the product for pre-sale. You can then buy with confidence on our website and receive it a few weeks later, the time for us to adjust our orders and for our workshops to carefully prepare your future favorite bags.